RF Front-end Virtualization and Spectrum Virtualization
High-level Description:
The Many-to-Many Spectrum Virtualization Layer (MySVL) can virtualize both RF front-ends and wireless spectrum, meaning that multiple independent RATs can simultaneously use an RF front-end. In addition, spectrum can be sliced or aggregated into virtual spectrum chunks.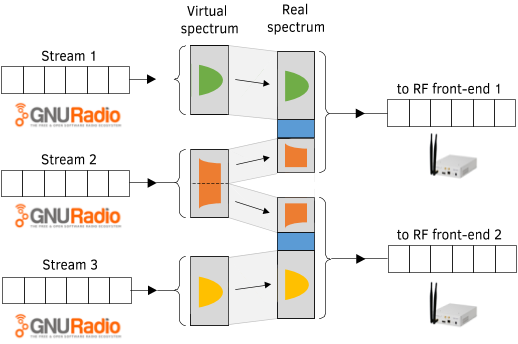 More Information
For more information about MySVL, please refer to the ORCA deliverable D4.3.
Repository Access
This functionality is accessible through a Github repository (https://github.com/orca-project/gr-mysvl).
However, permission is only granted for authorized users. Please contact Joao F. Santos (facocalj@tcd.ie) to request access.